October 13, 2015
The Irish Road Haulage Association (IRHA) has today, 13th of October, welcomed the Government support for the haulage sector via a reduction in road tax in the Government budget. The IRHA has been lobbying tirelessly for a reduction in road tax levels that have had a strangling effect on the sector resulting in hauliers in Ireland unable to compete with out-of-state operators, particularly from Northern Ireland.
Speaking after the Government budget announcement, President of the IRHA Ms Verona Murphy said "It is with a huge degree of relief for the licensed haulage industry that the Government has responded to the representations of the IRHA as this was a make or break period for the industry. The Association has been seeking an overhaul of road tax for HGVs for countless years as the legislation was draconian and hampered a progressive approach to business as a result of the exorbitant charges."
Ms Murphy continued "The changes announced by Minister Noonan will inject a renewed sense of confidence in the sector to invest and continue to facilitate our export led economy. The IRHA greatly appreciates the support of Minister Paschal Donohoe and Minister Michael Noonan in supporting the industry"
ENDS 
For further comment please contact IRHA President Verona Murphy on 087 253 2720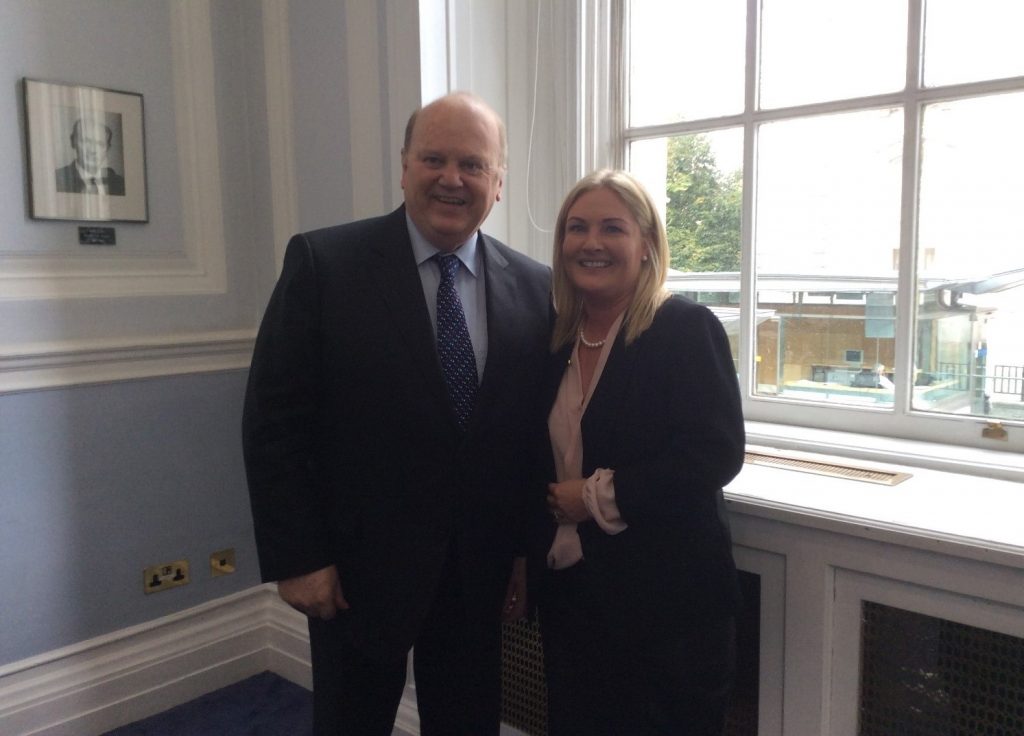 IRHA President Verona Murphy with Minister Michael Noonan at IRHA pre-budget meeting on commercial vehicle road tax – 8th of September 2015.